Main content starts here, tab to start navigating
Dinner Menu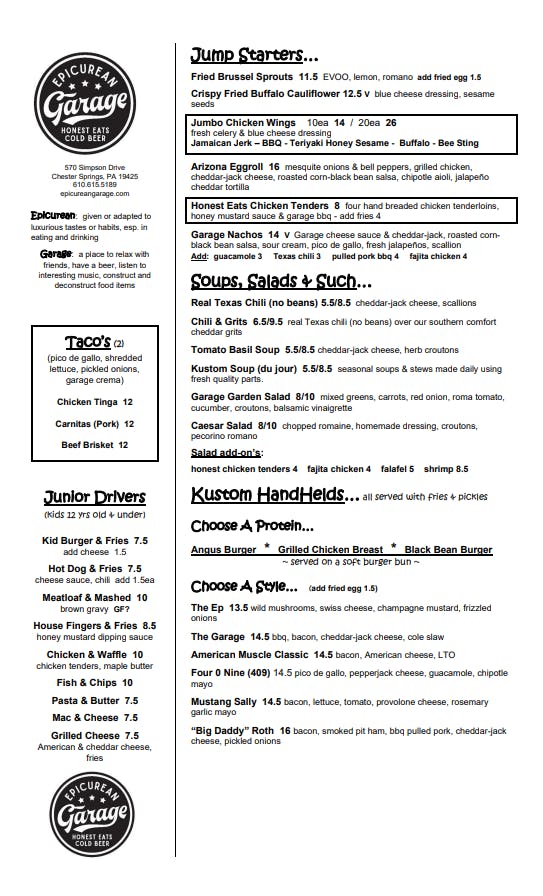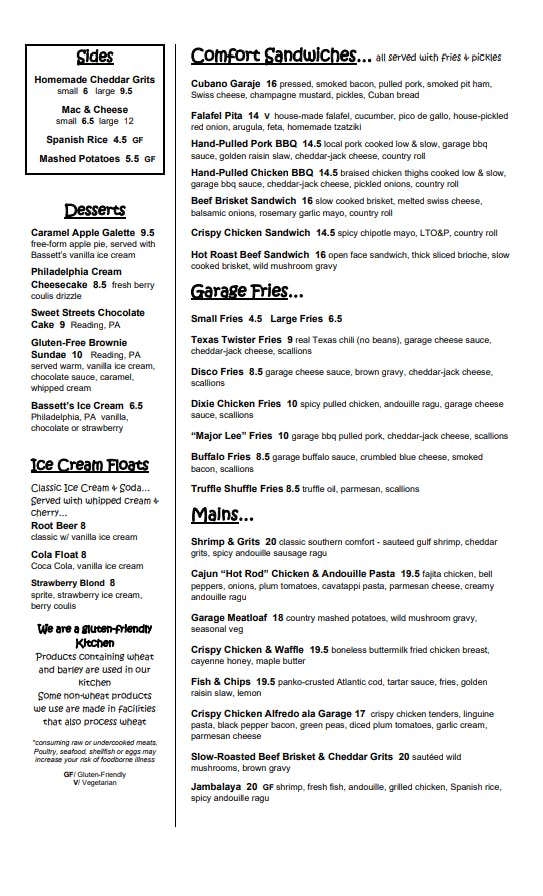 Brunch Menu
Available Saturday and Sunday 11 AM - 3 PM
A𝙣 𝙀𝙥𝙞𝙘𝙪𝙧𝙚𝙖𝙣 𝙂𝙖𝙧𝙖𝙜𝙚 𝙁𝙤𝙤𝙙 𝙏𝙧𝙪𝙘𝙠 𝙞𝙨 𝙣𝙤𝙬 𝙪𝙥 𝙖𝙣𝙙 𝙧𝙪𝙣𝙣𝙞𝙣𝙜 𝙤𝙣 𝙬𝙚𝙚𝙠𝙙𝙖𝙮𝙨 𝙖𝙩 𝙍𝙩 𝟰𝟬𝟭 𝙖𝙣𝙙 𝙍𝙩 𝟭𝟭𝟯!
One of our food trucks is up and running at the old Vinnies/Stickman's location at 401 and 113 for breakfast and lunch from 6 AM to 2 PM with Chef Misael's tasty menu. The address is: 861 Kimberton Rd, Chester Springs, PA 19425
There are picnic tables and access to inside bathrooms while the building is being renovated inside.
For the 4th of July week, we will also have dinner from the truck at this location from 4 PM to 8 PM.