Main content starts here, tab to start navigating
Gift Cards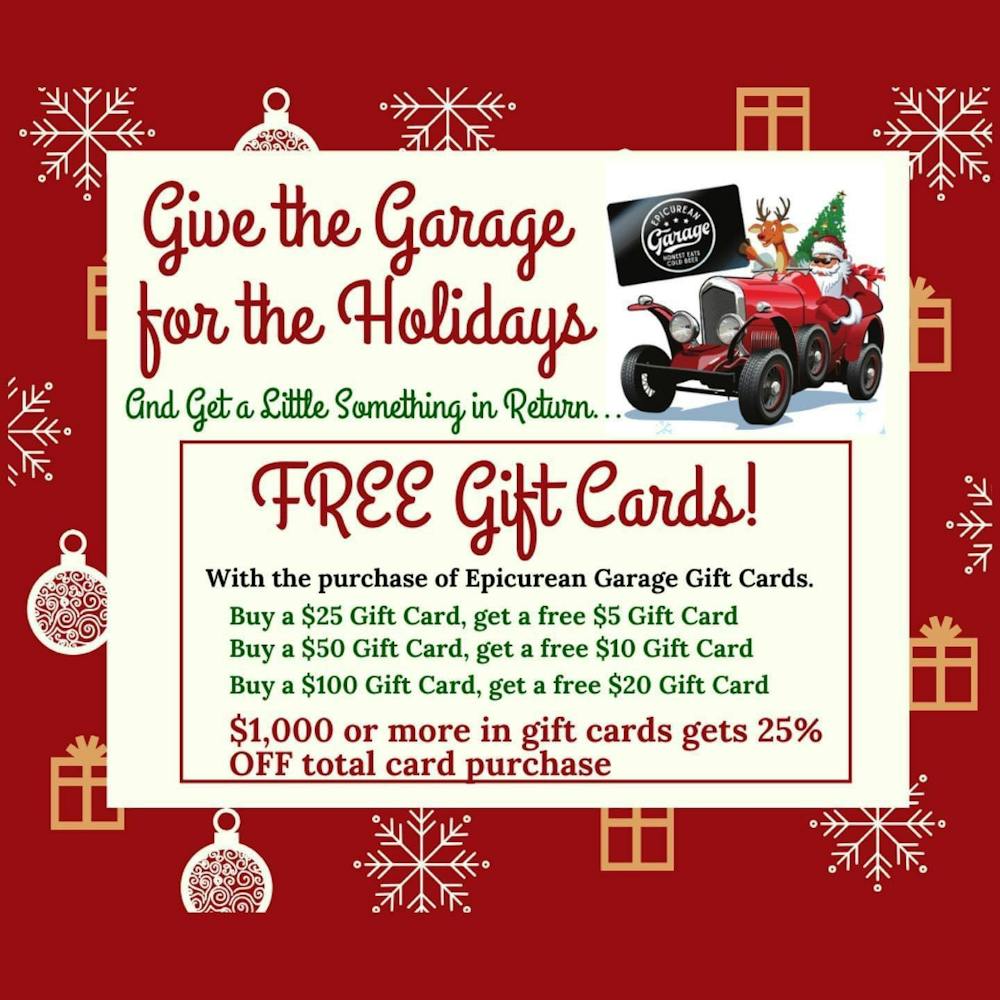 Please Read How to Claim Bonus Gift Card
This is for Digital Gift Cards ONLY!
In a case of technology sometimes creating as many problems as it solves, this form must be completed in order to receive your bonus holiday gift card if you purchase a Digital Gift Card.

The good news is that we now have digital AND physical gift cards.
The bad news is that we don't have a way to give out bonus digital gift cards.

After purchasing your digital gift cards online, fill out this form with the same email you used to purchase gift cards.

We will keep a running tally and on January 2nd - 5th, will mail out all the bonus gift cards for the month of December.

We are grateful for your patronage and wish your family a very happy holiday season.

The Garage Family